8 Steps Before You Sign
Purchasing a residential  investment property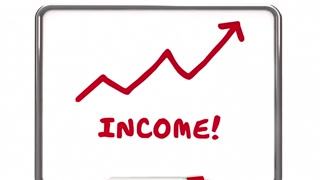 Before you buy an investment property, or commit to loan payments, it's important to go through some checks and balances.
We advise to (at least) take the following 8 steps…
Step 1
Engage a building inspector to assess the condition of the property, structural strengths and weaknesses, short and long term maintenance issues.
Step 2
Engage an experienced Property Management agency to assess the true current market rent (not the estimate from a sales agent and preferably not a Property Manager from the same agency as the selling agent). Obtain advice on the type of tenant that the property is most likely to attract and the demand for the particular type of property/configuration/location.
Also seek advice from an accountant and lawyer/conveyancer regarding financial and legal obligations.
Step 3
If the property is tenanted, ensure you receive a copy of the tenancy agreement and condition report (which will include any defects noted at the commencement of the tenancy).
Also ask how many tenants have been approved to live at the property, pets/no pets and a copy of the tenant payment ledger for the current financial year.
Read the documents carefully to ensure that you know what you are inheriting after purchase.
Step 4
Take comprehensive notes during the property inspection of any issues that may deter a tenant from applying to rent the property in the future.  Estimate the cost required to rectify any issues, you may consider factoring these costs and/or upgrades into the sale price before submitting your offer to purchase.
Step 5
Take the time to speak with the current tenants (if tenanted) to discuss any ongoing maintenance issues, i.e. signs of damp in rooms or cupboards, plumbing issues, heating adequacy etc. if the opportunity presents.
Also discuss what it is like living in the area and if the nearby neighbours have lived in the street long term or if the occupants seem to change over frequently.
Step 6
Research the Landlord responsibilities under the Residential Tenancies Act 1997 and understand the tenant rights and obligations under a tenancy agreement.
Step 7
Check on vacating, renewal, end of term and tenant transfer clauses in the tenancy agreement, and be sure you understand the terms.
Step 8
If the sale price does not reflect an acceptable return for investment, try to negotiate a better price or look for a better property deal.  Remember to think with your 'head' and not your 'heart' when buying property for investment.
After signing the Contract of Sale
Be sure to use the property settlement period to research local agents in the area for their expertise and experience in managing investment properties.
Finding a local, specialist Property Management Agency with mature, experienced and professional property agents to take care of your investment will be your next best move!